Trusted Chemical Manufacturing Company
Why Work With Us?
As a trusted chemical contract manufacturer, you can consider us a part of your team. Our in-house, full-service Quality Assurance team ensures your product needs meet all regulatory parameters. With ISO 9001:2015 and ISO 14001:2015 accreditation, our robust manufacturing system delivers high-quality solutions by employing industry best practices that give your customers the best product experience possible.
Contact Us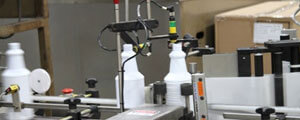 Certified for Consistent Quality
We make it our mission to implement policies that focus on meeting safety, health, environmental and quality regulations. To do so, we follow the strict conformance of the cGMP for class 1 medical devices, FDA/EPA regulations, ISO 9001:2015 and ISO 14001:2015 standards. Meeting these requirements, specifications and characteristics guarantee we consistently produce materials, products and processes that meet world-class standards. We also meet Green Seal, EPA Safer Choice, Ecologo and Wool Safe criteria. In addition, our plant has been furnished with the necessary equipment to carry out the production of Kosher and Halal certified as well as EPA-registered products.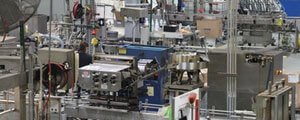 97% On-Time Delivery
Through the power of cutting-edge logistics and inventory technology, State Contract Manufacturing confidently meets the needs of customers all over the globe. With a distribution network that webs out across North America, State Contract Manufacturing delivers products on-time, reaching most of the continental U.S. and metropolitan Canada within two days, but we don't just ship to North America. We have the capability to ship by rail, freight and air which enables us to reach just about anywhere in the world.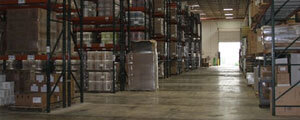 Guaranteed Business Enhancement
We take pride in providing customers with quality service and making your manufacturing requirements easier. Our in-house team of engineers will work with you to create the solution you are looking for. With a variety of packaging and mixing options at our disposal, we can solve your manufacturing challenge. In fact, we've worked hard to maintain a 99% first-time performance rate for our customers. Our reverse osmosis purified water system in our manufacturing plants keep products free of contaminants maintaining a superior level of quality for your products.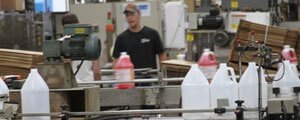 100% Full-Time Employees
Our dedicated team of employees is well-versed with the industry's latest technology, trends and standards. Our Six Sigma trained management team provides ongoing, hands-on training across functions ensuring that all manufacturing projects are completed efficiently and to the highest quality standards. Simply put, working with State Contract Manufacturing means your product will become a reality because we care.
Start a Conversation
Please complete all the fields below so that we can respond to your inquiry.