Our Capabilities
State Contract Manufacturing is proud to be a family-owned industrial chemical manufacturer located in central Ohio. We're committed to delivering high-quality products and reliable customer service throughout North America.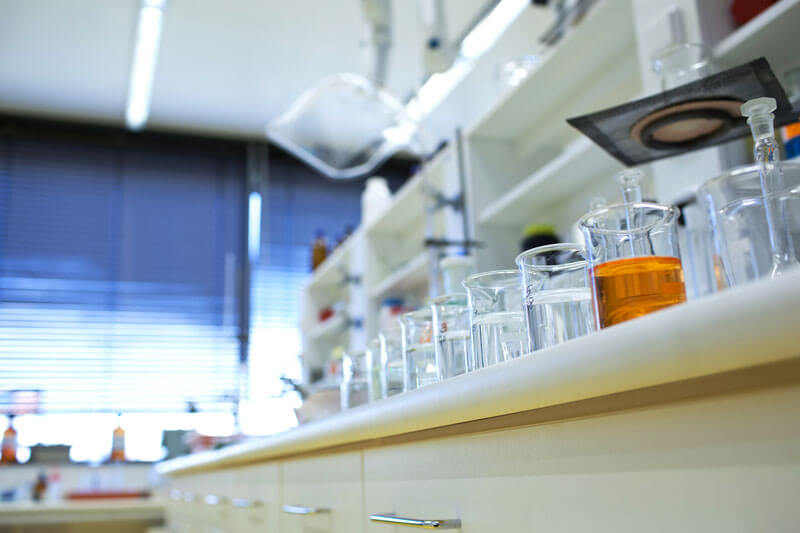 Research and Development
State Contract Manufacturing's professional formula and process development meets your chemical blending, packaging and manufacturing needs.
Our Research and Development team is led by a Ph.D. chemist who is passionate about product innovation and green chemistry. Our knowledgeable team of chemists and regulatory compliance officers are well-informed of the latest technology, industry trends and compliance matters. On-site quality control and assurance reviews all raw materials prior to production and ensures all production batches meet designated specifications.
By being ISO 9001 and 14001 certified, we are able to offer quality and value in our manufacturing and private labeling capabilities with a focus on sustainable operations.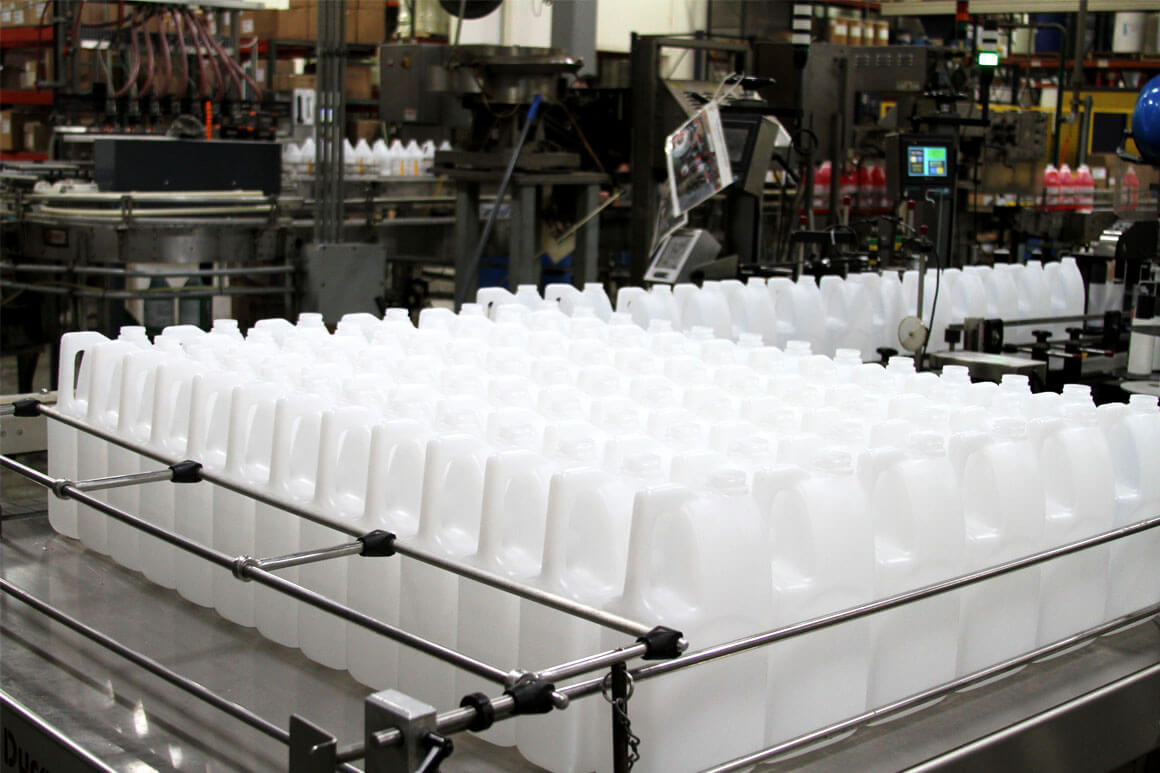 Engineering and Design
We're prepared to make your product needs come to life. Our team of product managers, packaging engineers and chemists will work with you to formulate, develop and manufacture your products. State Contract Manufacturing's expertise is primarily on industrial and institutional cleaning chemicals, many of which carry EPA registrations. Our in-house process, packaging and industrial engineers will help design your custom contract manufacturing process to ensure maximum efficiency and quality.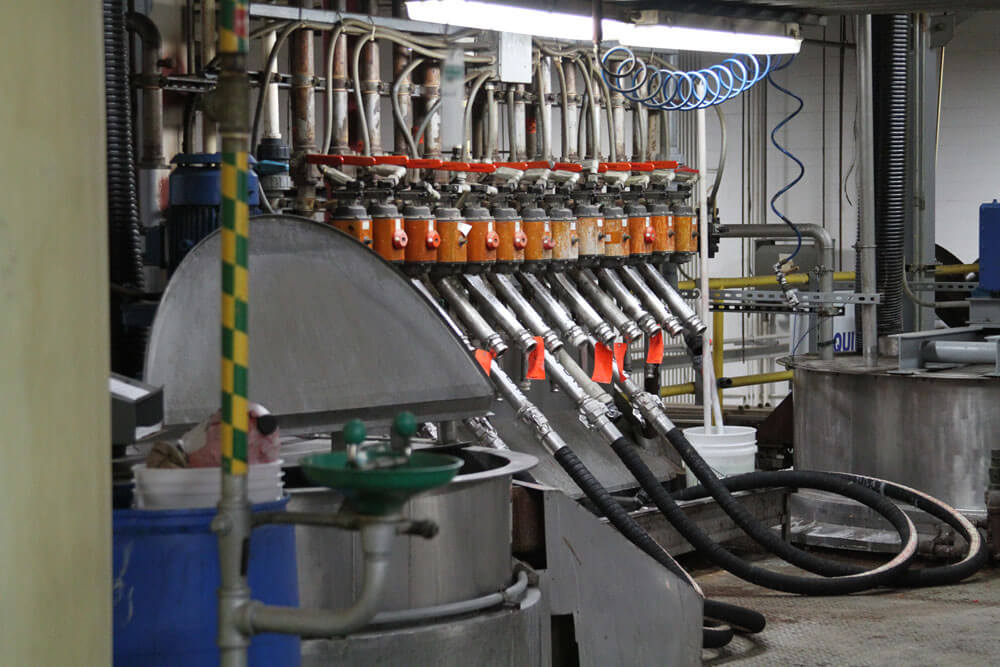 Chemical Mixing and Blending
We have the capability to assist customers in multiple types of chemical mixing and blending. Our liquid blending techniques start with tanks that hold 200 to 12,000 gallons each. Our reverse osmosis purified water systems ensure consistency and quality throughout all of our manufacturing processes. Depending on the needs of your product, we also offer dry powder amalgamation and solids blending. We have the ability to offer large or small production runs as well as pilot batching. Additionally, State Contract Manufacturing is skilled and experienced in manufacturing in accordance with the United States EPA's Safer Choice, Green SealTM, EcoLogo®, Halal and Kosher specifications.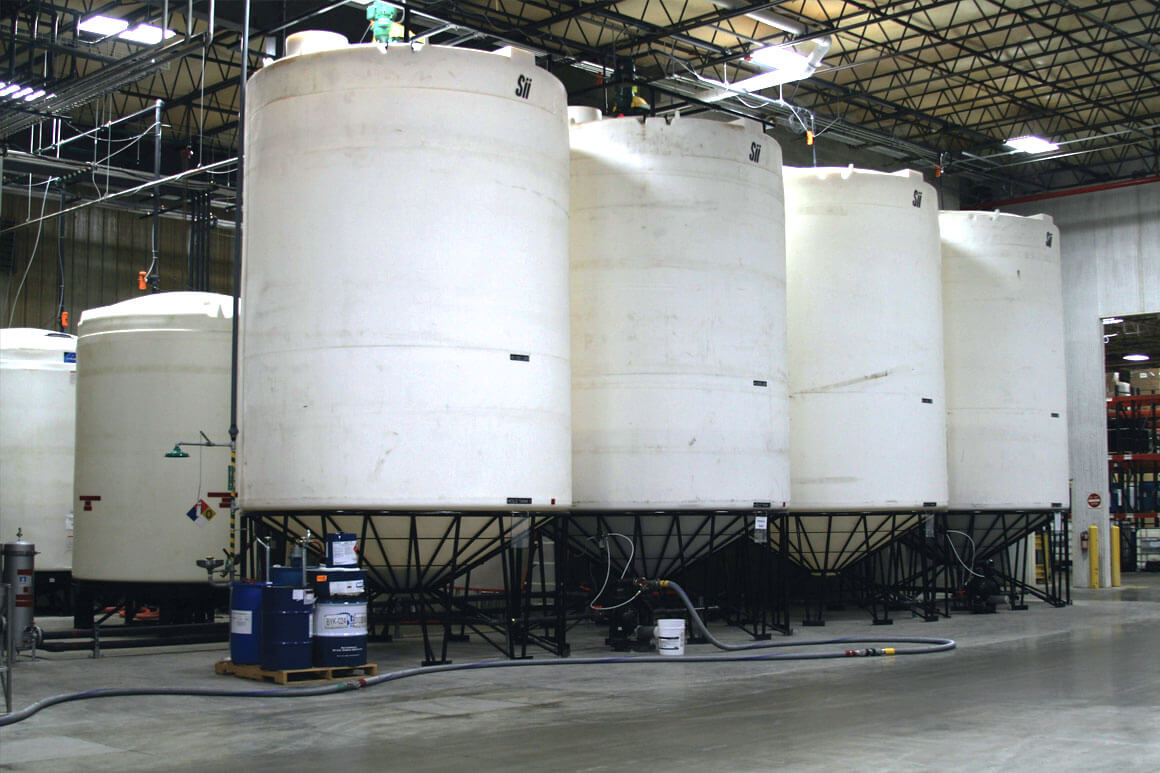 Primary and Secondary Packaging
At State Contract manufacturing, we're proud to assist our customers with filling bag-in-box products, bottles, pails and drums. We have the capacity to fill bulk tanks and rail cars. In addition to filling, we also offer trans-loading, kitting and assembly services.
Testimonials
State Contract Manufacturing has never failed in delivering the best-in-class service in a timely manner. We have been working with them for several years now and have always been more than satisfied with the quality, products and service we received.
Chris
,

Global Chemical Procurement Manager
"
State Contract Manufacturing is an extremely reliable and dependable supplier. State goes above and beyond to provide world class service and quality products on a regular basis.
Andrew
,

Supply Chain Planner
"
State Contract Manufacturing is a great team to work with. I love the daily inventory levels that they provide.
It is a pleasure working with State Contract Manufacturing. Everyone is very knowledgeable, friendly and helpful. They have provided excellent service to our company and even offered extra support in helping us track equipment that we were struggling to maintain.
State Contract Manufacturing offers outstanding quality, facilities and services to contract manufacturing customers.
Brian
,

Contract Manufacturing Network Manager
"
State Contract Manufacturing always follows up with great customer service, making sure our products arrive on time and meet our quality standards. We place our trust in State to be our supply chain partner.
Chris
,

Global Chemical Procurement Manager
"