Locations and Capacity
Our 200,000 square foot manufacturing plant is outfitted with state-of-the-art manufacturing, mixing, storage and inventory management systems. Centrally located in the heart of Ohio, we have the ability to ship and deliver to 93% of North America via ground transit within two days.
Contact Us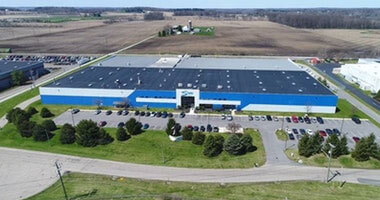 Facility Details
World Headquarters: Mayfield Heights, OH
Primary Manufacturing Plant: Hebron, OH
200,000 square feet
150 employees
Flexible operational schedules
Secondary Manufacturing Plant: Tulsa, OK
40,000 square feet
Built 1995
Provides redundancy for customer protection
Order Fulfillment Centers:
Toronto, ON
Chicago, IL
Detroit, MI
Indianapolis, IN
Cleveland, OH
Miami, FL
Tampa, FL
West Palm, FL
Torrance, CA
Tulsa, OK
Atlanta, GA
Pittsburgh, PA
Dallas, TX
Mandeville, LA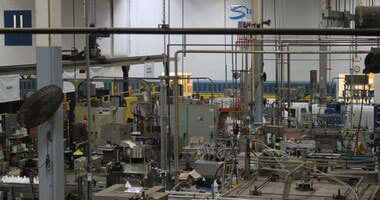 Capacity Highlights
30 bulk tanks from 5,000 to 25,000 gallons
We ship all over the globe by truck, rail and sea
25 - 4,000 gallon holding tanks
22 mix tanks ranging from 200 to 12,000 gallons
22 loading docks
4 bulk tanker unloading/loading bays
2 ribbon blenders
2 powder blending auger tanks
Liquid rail loading/unloading spur
Manufacturing facility with ample open space for new equipment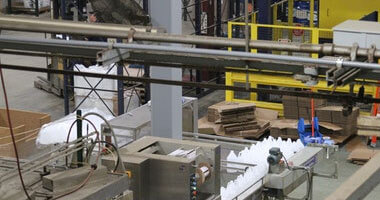 Filling and Assembly Capabilities
Bottles
Small cans
Pails
Bag-in-box
Gallons
Drums
Kitting services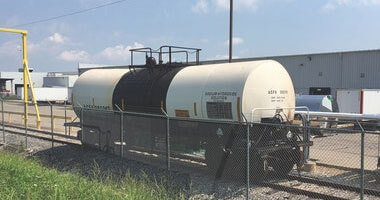 Equipment Capabilities
Bulk tank truck
Rail car filling
Trans-loading services
Dry van truck
Start a Conversation
Please complete all the fields below so that we can respond to your inquiry.